Order of Amaranth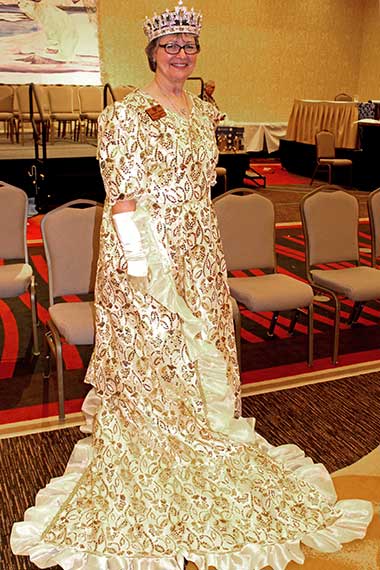 Fraternal and Charitable
The Order of the Amaranth was formed as a fraternal and charitable organization whose membership of men and women with Masonic affiliation share in social activities to promote the growth of our Order. Although a belief in the existence of a Supreme Being is foremost to being a member, we welcome many faiths represented within our membership. Our Ritual is an integral part of our Order and emphasizes the values of everyday life, founded on the sublime teachings of Truth, Faith, Wisdom and Charity. It is by these teachings we strive for our own self-satisfaction and improvement while working with those who are in need of our help and assistance.
Our major Philanthropic endeavor is the Amaranth Diabetes Foundation that raises funds which are provided, in the form of grants, to researchers selected by the American Diabetes Association. We are proud that 100% of the funds raised are provided for use by the ADF as the Foundation is elected from our membership and no administrative expenses are incurred. Through these donations, we hope our efforts will ultimately help in finding a cure for Diabetes.
The extent of our Charitable Work and overall Benevolence is limited only by the opportunities that exist, and the ability to secure adequate funding. Its Philanthropic project is the Amaranth Diabetes Foundation. The flag of the appropriate country is prominently displayed at all meetings creating a strong sentiment of patriotism and devotion to the respective land that we love.
The leaves of the Amaranth plant (like the Laurel) is indicative of distinction and honor, and when formed into the Amaranthine Wreath with its never ending circle, is typical of the bond of fraternal friendship which encircles our beloved order, and which has a central place upon our Standard (Ceremonial Flag), surrounding the Crown and Sword.
Source: Order of Amaranth, http://www.amaranth.org