Scottish Rite Southern Jurisdiction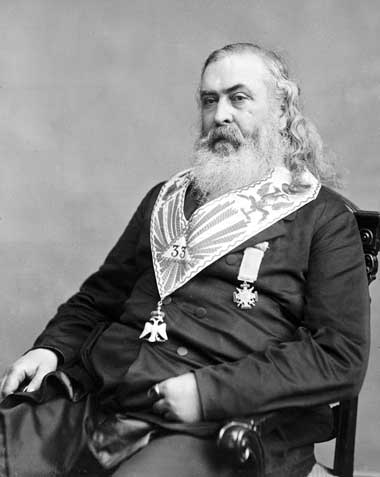 Scottish Rite Masons
The Scottish Rite is a Masonic organization that continues a Master Mason's education of the first three degrees. The Scottish Rite consists of the 4°–32° and an honorary 33°, which is awarded for exceptional service. It is the mission of the Scottish Rite of Freemasonry to improve its members and enhance the communities in which they live by teaching and emulating the principles of Brotherly Love, Tolerance, Charity, and Truth while actively embracing high social, moral, and spiritual values including fellowship, compassion, and dedication to God, family and country.
Like so much early Masonic history, the origins of the Scottish Rite are hidden in mist. There's evidence that by the early 1730s in England there were 'Scotch Masons' or 'Scots Master Masons,' a step after the Master Mason Degree (and apparently unrelated to Scotland). By 1742 in Berlin there was talk of the higher, or so-called Scottish Masonry. In 1743 the Grand Lodge of France adopted a regulation limiting the privileges of "Scots Masters" in lodges. It's clear from these few mentions that something was going on behind the scenes with Scottish Masonry, but we're not quite sure what. These developments were happening at the same time the Royal Arch was gestating before its birth in 1754. It's even possible that the Royal Arch and Scottish Masonry came from the same sources.
In 1745, two years after restricting Scotch Masons, the Grand Lodge of France gave them special privileges, and more privileges and authority followed in 1747 and 1755. In contrast, the Royal Arch appears in lodge minutes in America in 1753 and England in 1758 with little official notice. By 1766 we know that an elaborate sequence of High Degree or Scottish Masonry was being worked in France.
On May 31, 1801, the first Supreme Council of the Thirty-third Degree, the Mother Council of the World, declared its existence with a motto of "Ordo ab Chao" (Order from Chaos). It announced a new 33-degree system of high degrees that incorporated all 25 of the Order of the Royal Secret, and added eight more, including that of 33°, Sovereign Grand Inspector General. This new organization declared control of high-degree Masonry in America.
Source: http://pt.wikipedia.org/wiki/Albert_Pike
Source: Scottish Rite, http://scottishrite.org/about/history/